Make a BIM
We use AI to automatically create building information models from architectural drawings,
For smart cities, companies and the building you live in.
We have already delivered models for over 100 buildings to customers and we want to collaborate with you!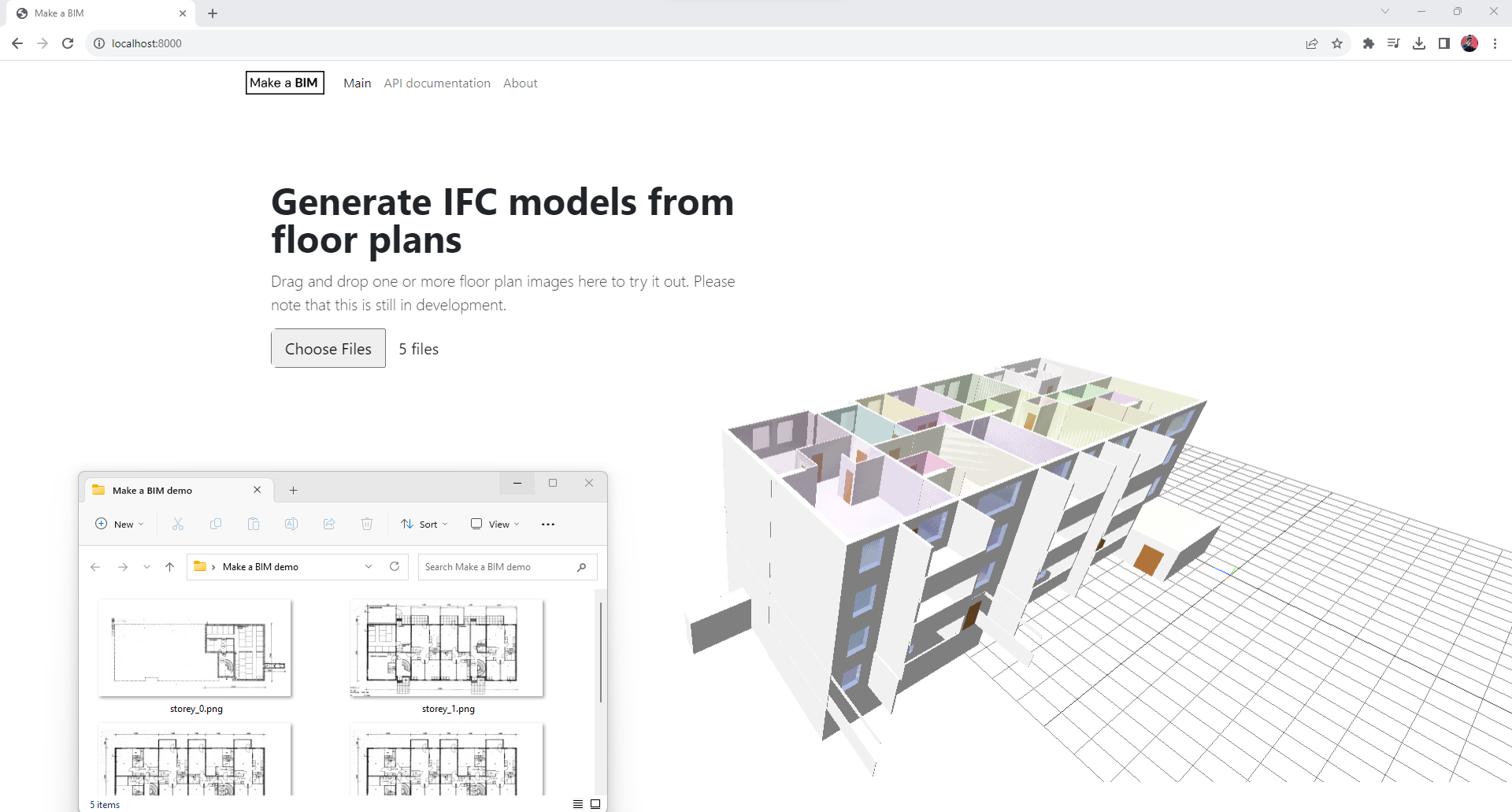 Benefits
BIM generation
Input scanned png drawings to get an IFC2X3 or IFC4 building information model.
Cost-efficient
Save money by using Make a BIM to avoid repetitive manual expert labor.
Fast & Easy
Once published, use the service through the website or integrate using our API.
About
Company
Make a BIM is an AI startup founded in March 2023 in Helsinki, Finland.

We are looking to raise additional funding to increase momentum in 2024.
Team
Our 5 person hackathon all-star team consists of 2 Architects, a Computer Scientist, a Mathematician and a Business Developer.

Contact us if you're interested in joining the team!
Contact information
Leo Salomaa
leo.salomaa@makeabim.com
+358 505509028
Organize a meeting